The Toro Company was founded in 1914 with a purpose of providing solutions for caring for and maintaining the outdoor environment.  They have been very successful and have withstood the test of time and change.  However, this success and perseverance has not come without making many improvements to their die casting process throughout the years.  As the world around us has become faster-paced and more technologically advanced, die casters are realizing that they have to make improvements if they are going to keep up and stay profitable.  The Toro Company is a perfect example of a company who has continued to thrive despite the world's ever-changing landscape.  They have done this by accepting change and continually improving their process.
In 2008, in an effort to reduce their scrap rate and increase their capacity, The Toro Company implemented a new shot control system.  They took their largest machine, a 1,600 ton Prince die cast machine and retrofitted it with a new throttling manifold that was designed and built by Die Cast Press.  They also integrated the machine with a Sure-Trak2

Shot Control System.
The 1,600 ton Prince die cast machine originally contained a Binary II three-speed shot control system.  While this system exercised proportional control of slow and intermediate velocities, there was no low impact system.  Maintenance issues emerged when the Binary II valve developed leakage issues caused by cracked segments.  This machine exhibited performance that was inconsistent, with a great deal of shot speed variation.  When there is too much shot speed variation and not enough consistency, a machine will produce a lot of scrap (AKA a loss in profits).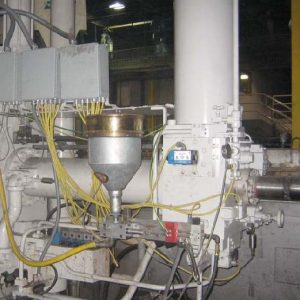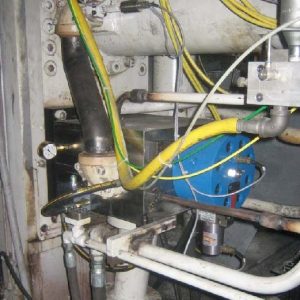 By making these shot control upgrades to their existing machine, they reduced their scrap rate by over 28% and increased their overall equipment effectiveness by 15%.  They also saw a performance increase of over 100″ per second.  Guess how long it took them to revitalize their shot end and see these results?  3 Days.  Yes, you read that correctly.
Not only did Toro experience results that were nothing short of amazing, but they were able to produce larger lawnmower decks on the same die casting machine.  This meant they could avoid purchasing a larger machine and thus saved hundreds of thousands of dollars.
How Did They Do It?
High-performance hydraulics and precision controls can:
Reduce Scrap and Increase Overall Equipment Effectiveness
Low impact capability reduce flash and extends tool life.
Increase shot speed, making new part jobs possible
SV Series servo throttling valves.  This superior line of field-proven, high-speed valves were developed specifically for closed loop shot control systems.
Increased Performance: Gain 100″/second from your shot-end.
Increased Efficiency: Over 15% jump in overall machine cell output.
Decreased Scrap: 28% less scrap means more margin.
Low Impact: Less flash and less tool wear.
Dynamic Shot Control: Any profile, any process.
Why buy new? You can save hundreds of thousands of dollars just by revitalizing your aging machines!

The post How The Toro Company Reduced Scrap by Over 28% appeared first on Visi-Trak.